Lorelee did an amazing job and I am a very satisfied customer. I will definitely be back and tell all my friends!!
-Amy R , 7/8/11
I just had my first brazilian wax. Lorelee made me feel relaxed an comfortable. I love the results.
Niki T. 7/14/11
Lorelee is very professional and knows what she is doing. I would highly recommend her to any one!
Nathan 7/16/11
Just had a wonderful facial. My skin looks years younger.
Debbie 7/21/11
Wow! I'm a cyclist and bought a groupon for leg waxing (wanted to try something different other than shaving). I didn't know what to expect and was very nervous! Lorelee was done before I knew it!
I'm hooked! I would recommend her to any first timers like myself!
Mike 7/16/11
I love the way Lorelee does my Brazilian She is quick and pain free. Excellent job!
Danette 7/29/11
After years of searching for the "perfect esthetician" I finally found her. Lorelee not only gives me a great facial but can shape my brows like no other. Lorelee is very Knowledgeable about skincare, waxing and the products she offers...
Araceli 8/27/11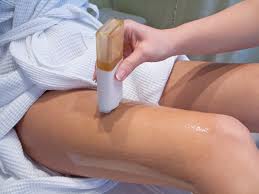 Being a guy I was a little uncomfortable about waxing at first but Lorelee made me feel and look great.
Steve 9/20/11
My eyebrows and lashes have never looked so good! Shape and color perfect for my face and skin tone.
Lisa 10/1/11
Lorelee is great and very experienced professional. I found her about an year back and since then going back to her each time. I would recommend her to everyone.
August 08, 2012
Lorilee was fabulous!! The waxing was not as bad as I thought it would be--virtually painless!!! I enjoyed the entire experience! I would highly recommend Colorado Waxing!!! =}
I didnt even know the place was there and we go to that area alot. A very nice clean business. Lady was very very nice.
I have been having Lorelee Do my eye lashes extensions and I just love them.. Thanks Lorelee your the best.
Jessica 09/12/13
"Lorilee, the owner has been in business for more than 15 years. She really knows her craft of waxing and skin care. I have had a lot of waxing done and she is the best. I have just started the microcurrent process and can't wait to start seeing the results. Lorilee is very professional and I would highly recommend Colorado waxing for all of your waxing or skin care needs."
Sandra Wyatt 10/11/2013